Viral Ad Magnet IS The List Builder
 To End All List Builders!
Home of Extraordinary Solos!
200 Unique IP VIEWS for EVERY ONE!



Finally! You Have Absolutely 100%

GUARANTEED TRAFFIC Every Day!
Viral Ad Magnet is a GREAT traffic generator!
 World Class Support!
USE Promo Code:
 BankOnIt to get you going!!
Your Marketing Results Matter to Me!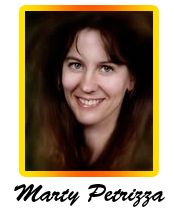 Site Statement and Disclosure: This Site is NOT an MLM, Pyramid Scheme, or Get-Rich-Quick program. We do not require you to pay any fees ever to join and participate in our site. We do not require you to have a website or sell any product to use our service. We do not require you to refer anyone to our site to use our service. You will not get rich by using our program. We are an internet advertising program.
VIRAL AD MAGNET LEGAL POLICIES